NJ Lead Paint Testing
Lead-based paint has been federally banned for residential use only (not commercial) since 1978. It is estimated that over 75% of pre-1978 dwellings contain lead paint. The older the home the more likely. However, keep in mind that roughly 3% of dwellings built after 1978 also contain Lead-Based Paint!
All evaluations and testing for lead-based paint hazards must be conducted by a certified lead inspector or risk assessor trained as per N.J.A.C 8:62. otherwise, fines may be levied and reports & certificates rendered invalid!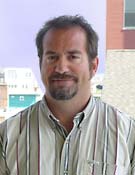 David J. Polo
• CERTIFIED LEAD EVALUATION CONTRACTOR #00746E
• CERTIFIED LEAD INSPECTOR
Permit ID# 038881
• CERTIFIED RISK ASSESSOR
Permit ID# 038881
Which inspection(s) below do you need???
• NEW JERSEY LEAD PAINT LAW (LEAD-SAFE CERTIFICATE FOR RENTALS - PL 2021, c. 182) requires periodic inspections for Lead-based paint hazards in single and multi-family dwellings. All 1978 or earlier built rental dwellings must be inspected by July 22, 2024 OR upon tenant turnover/rental (whichever is earlier)! Lead-Safe certificates are valid for 2 years from issuance.
• LEAD DUST WIPE SAMPLING especially for the children, is always recommended since ingesting or inhaling lead dust is the #1 cause of Elevated Blood Levels (EBL) in children! Sampling is recommended for window sills and floors especially in children's bedrooms, all play areas, kitchen, etc. All samples will be collected as per HUD guidelines and by a certified Lead Inspector then shipped to an accredited lab for analysis. You will then receive your report including the lab analysis and lead levels present at the time of collection.
• RISK ASSESSMENT answers the questions:
Where is the lead? Is it a hazard? What are the solutions?
A Risk Assessment is looking for current dust, soil, paint and perhaps water hazards that are present on the day of the assessment. We will provide you with lab results of all of the sampling and a report recommending to you which areas are unsafe and how to make your home free of your lead hazards!
• LEAD INSPECTION answers the questions:
Do I have lead? Where is it? What is the concentration of it?
A lead inspection is a surface by surface investigation (typically with an XRF gun) of many surfaces to determine the presence and levels of lead-based paint/coatings including a report. Lead-based coatings are any surface coating equal to or greater than 1.0 milligrams per centimeter or in excess of 0.5% by weight. This inspection does NOT tell you which coat of paint contains lead or if it is presently a hazard. It does tell you where it is and the concentration level of that lead.
Lead-Hazard Free means the current absence of exposure to lead-contaminated dust, soil, water or paint that is "deteriorated" OR present that could result in adverse health effects.
Lead-Free means having NO lead based coatings on any surfaces tested. This does NOT necessarily mean the location is lead-free, only the surfaces that are tested are presently lead-free.
Lead in water should not exceed 15 PPB in homes or 10 PPB in schools.
No lead levels are "safe" for anyone, especially children. Children under 6 years of age should test below 5 micrograms per deciliter (NJ standard) or 3.5 (EPA standard). A dwelling with a child's Elevated Blood Level of 20 micro/dl or repeatedly at 15 micro/dl or above should have an EBL Investigation performed or authorized by the Department of Health and medical intervention ASAP.
Contact Polo & Associates today
for all of your lead evaluations at 973-539-0715!