Thoroughness + Experience = Satisfaction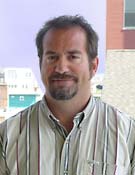 Owner Dave Polo
Rest assured, David J. Polo is a fully licensed #24GI00023700, insured and bonded New Jersey Home Inspector. David Polo has been providing professional and personalized service for over 30+ years in the Home Inspection and building industry, has trained and mentored over one dozen local NJ Home Inspectors, is a member of NACHI #03052007, ALPHI, graduate of The Inspection Experts school in Boca Raton, Florida #3015, HUD Housing Specialist #M61915, Licensed Radon Technician #10903, Mold Certified #PLP10683, Certified Swimming Pool Inspector CPO & CPI #457213, a State and EPA Federal Asbestos Building Inspector, Certified Lead Evaluation Contractor #00746E, Certified Lead Inspector & Risk Assessor Permit ID #038881.
Home of the 100% Satisfaction Guarantee!
Do you want Guaranteed Satisfaction and Get What You Pay For???
Only Polo & Associates gives you 100% Satisfaction. It is simple. If you think during the home inspection that Polo & Associates has not performed a thorough inspection according to the NJ Licensing Standards of Practice then pay nothing for the home inspection and we will gather our things and wish you well!
Do you want an inspector that works for YOU and NOT the realtor???
Unlike many inspectors, We Work For You, not the realtor. We will uncover and explain to you as many things as possible so that you can make an accurate assessment regarding the largest investment of your life!
Do you want a seasoned inspector that loves what he does???
I am David Polo, the owner with over 30 years of experience in the real estate industry. I have trained and helped to license 12 local inspection companies. I love what I do and it shows!
The Best Professional Value in New Jersey!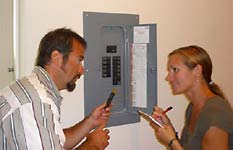 We will inspect all of the major components (structure, roof, electrical, plumbing, heating, ac, appliances, etc. etc.) of your home inside and out and upside down to give you the facts regarding the largest investment of your life! Beware: inexpensive = inexperienced/ out of work! Your most important question to ask when scheduling a home inspection should be, "Who will inspect my home and how much home inspection experience does he have?" Like most things, you will get what you pay for. Our goal at Polo & Associates is to offer you The Best Professional Value in New Jersey!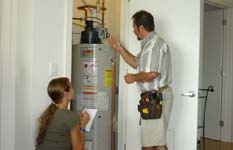 We will explain the pros and cons of our findings, life expectancies and maintenance tips along with answering your questions regarding your home. At the time of your inspection, we evaluate up to 400 items in accordance with New Jersey's Licensing Act, as well as coordinating any environmental testing. Your largest investment deserves this kind of attention!
Click Here to View Sample Home Inspection Reports
Polo and Associates serves many cities in New Jersey, including Morris Plains, Parsippany, Montville, Wayne, Denville, Dover, Rockaway, Mendham, Chester, Hoptacong, Randolph, Morristown, Harding Twp., and Basking Ridge.
---
Home Inspection Videos